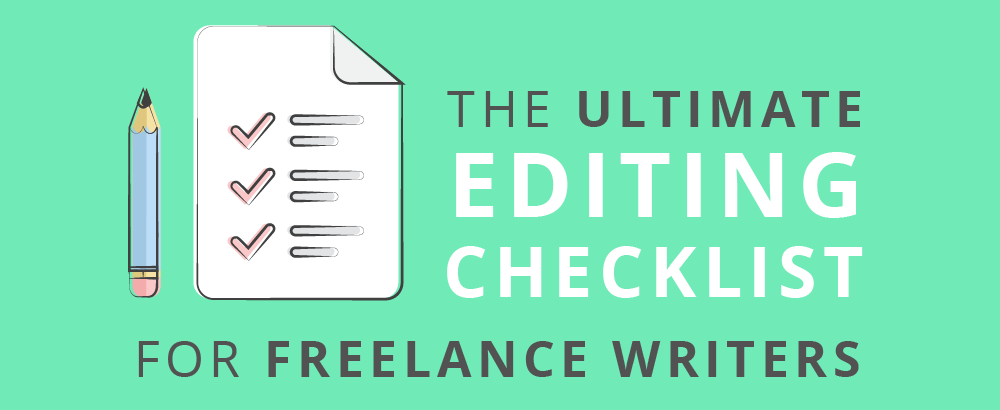 One quality that all successful freelance writers share is exceptional editing skills. No matter what type of client you're writing for, you must deliver polished, professional writing that's free of grammatical and style errors. Otherwise, you may receive rewrite requests or unhappy reviews from clients. This editing checklist will help you deliver your best work every time.
Freelance Writing Editing Checklist
Work your way through the list to avoid some of the most common and frustrating errors committed by freelance writers. Whether you're writing a blog post, eBook, magazine article, or press release, you can use this list to check your work before delivering to your client. Ideally, you will have time to step away from the content after writing before you start editing. Any errors will be much clearer when you return to your writing hours or even days later with fresh eyes. When you use Writers Work, you'll have the advantage of using our Document Editor, which will help you spot grammatical, spelling, and stylistic errors.