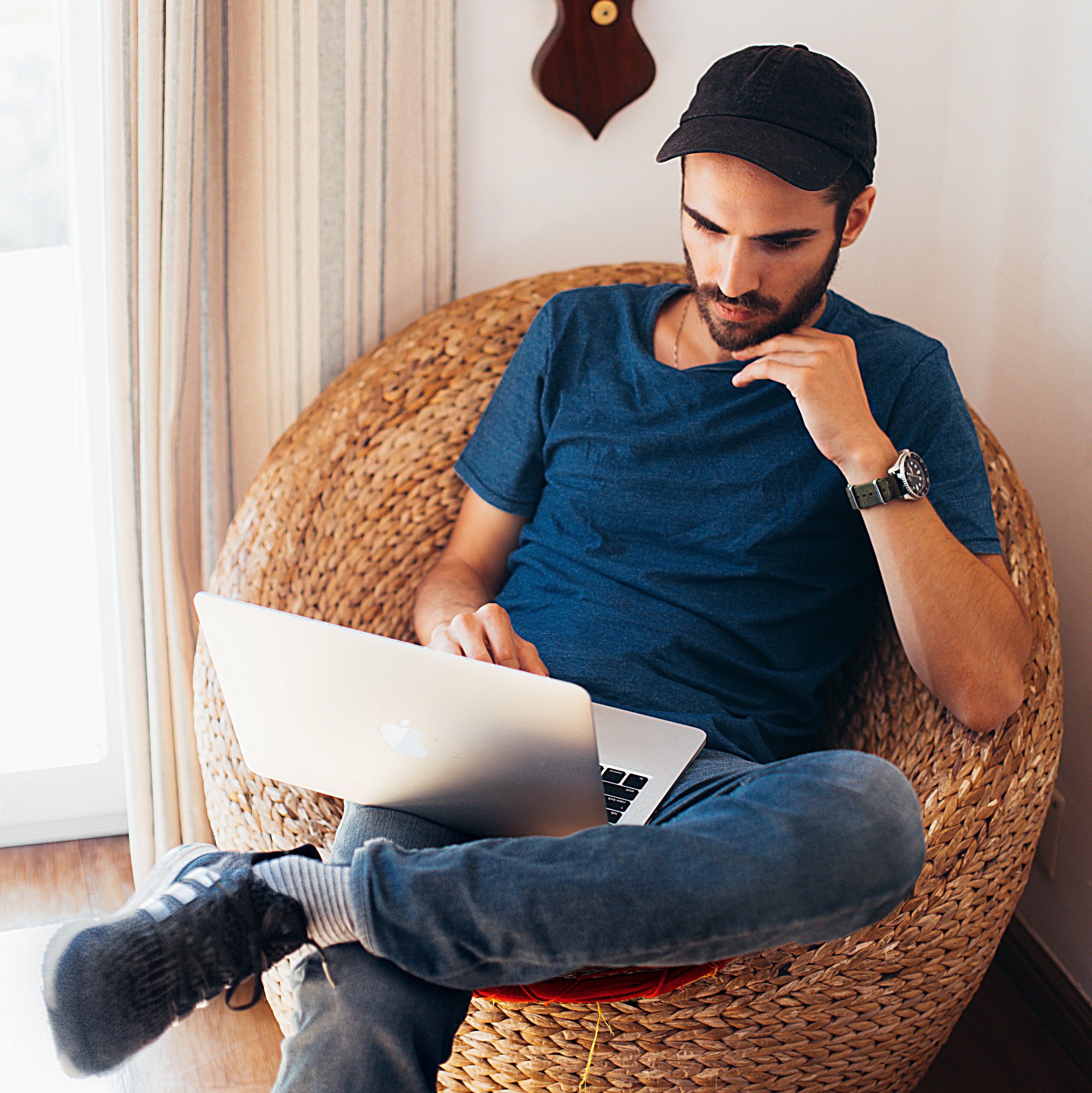 There are lots of ways to earn money writing. One of the most lucrative pathways is copywriting. Copywriting refers to any content written for the purpose of selling a company's products or services. However, good copy doesn't solely rely on a direct sales pitch (e.g., "Buy our fish bait!"). It can also be inspirational, humorous, or educational. As you read the following case studies, consider the techniques the copywriters used and reflect on how to incorporate those techniques to improve your own copywriting.
Compelling Ledes
In the writing world, a "lede" refers to the first few sentences in a piece of content. It's essential to write a compelling lede that grabs your readers' attention and makes them want to keep on reading. Remember that most people have very short attention spans, and they're pressed for time. If you can't attract a reader within a couple of seconds, you've probably lost that reader.
Urban Daddy, an email-based magazine, has mastered the art of the great lede. Check out these three examples from them:
"Ewoks. Talk about living."
"There are 8,760 hours in a year. And just one hour in which a stand will be dispensing gratis latkes with homemade applesauce and sour cream in Harvard Square. Yeah, it's not fair. But 60 minutes is 60 minutes."
"Look, there's no easy way to say this. So, just … fancy rubber band guns."
Those ledes instantly grab the reader's attention. It's not easy to make rubber bands interesting, but that third lede certainly succeeds.
Irreverence
It's a busy, crazy world out there, and a touch of irreverence here and there is a great way to put a smile on your face. Marketers know this (they're human too!) and they often look for ways to incorporate a bit of irreverent humor into their copywriting. Just take a look at what some clever person at Trello did with their login page.
A good copywriter can find unusual ways of synchronizing a company's brand voice across every nook and cranny of their advertising. In this case, Trello likes to play around with the fictitious emails of fictitious people, like Arya Stark from Game of Thrones or Ender from Ender's Game. It's a nice way to remind Trello users that the company has a human side.
Simplicity
Any writer can come up with a million words to explain a product or service. Marketers often stuff copy full of jargon like "ground-breaking" and "innovative." But readers don't want to read a million words. They only care about that one word that explains why they should care about the product or service. Great copywriting gets right to the heart of why the audience should want the product. Take a look at this example, which advertises The Economist magazine:
"A poster should contain no more than eight words, which is the maximum the average reader can take in at a single glance. This, however, is a poster for Economist readers."
This copywriter acknowledges the standard rule of thumb for writing a poster ad, and then proceeds to break it. Essentially, the copywriter is winking at the reader. Readers love this because it's simple and playful. Although it uses more words than an average poster ad, it doesn't use any off-putting jargon at all. Even more importantly, the copywriter subtly places the reader in an elite group of people. The reader feels special knowing that he or she has gone to the trouble of reading the whole ad. It's a way of convincing the reader that he or she belongs with the select group of people who subscribe to The Economist.

Proof
People are bombarded by ads on a nearly constant basis. On TV, the radio, the Internet, the subway station, the back of a bus—virtually everywhere you look, there's a slew of advertisements. It's easy to tune out all these ads. In addition, most people pride themselves on not being easily sold. They demand proof that a product works, that one particular service is better than another, before shelling out their hard-earned cash for it. Good copywriting uses statistics and other forms of evidence to demonstrate the effectiveness of a product or the superiority of a service. Here's an example from Basecamp, which is a work management platform:
"89% of our customers report having a better handle on business since switching to Basecamp, 84% have more self-sufficient teams, and 59% have fewer weekly meetings!"
That particular snippet appears on Basecamp's website, sandwiched between dozens of testimonials from supervisors and project managers who use the service and love it.
Human
Remember how Trello shows their human side with irreverent, fictitious email addresses? More than ever before, people are gravitating toward brands that show their human side. One of the best examples is from the Snowbird Ski Resort in Salt Lake City, Utah.
The most misunderstood ski resort in the world.

You've probably heard things about us. You might have ideas about us. But if you haven't ridden here, you really don't understand.

Too steep? Too hard? Too much snow? Isn't that why you came? At Snowbird, what you see is what you get. But, be prepared for it to exceed your wildest expectations.

How will you rate it?
That blurb kicked off Snowbird's one-star advertising campaign. They took actual one-star reviews from people who had skied there and turned them into billboards, such as this one:
Too Advanced

I've heard Snowbird is a tough mountain, but this is ridiculous. It felt like every trail was a steep chute or littered with tree wells. How is anyone supposed to ride in that? Not fun!

Greg, Los Angeles, CA
This real one-star review from an actual customer might have seemed damaging on a review site like Yelp. But the company took ownership of it and turned it into something humorous to showcase their human side. The audience feels like they can connect with the brand on a genuine level; after all, everyone knows what it's like to feel misunderstood—and no one likes it.
This ad campaign works well for another reason. Remember how the ad for The Economist placed the audience with an elite group of consumers? Snowbird does the same thing by daring skiers to come to the mountain for a challenging experience. Skiers will want to visit Snowbird to prove that they, unlike Greg from Los Angeles, have what it takes to conquer the mountain.
To further sharpen your skills as a copywriter, consider signing up for one of the premium courses available from Writers Work. Not a member yet? You're in luck! We're offering early bird pricing on lifetime memberships.