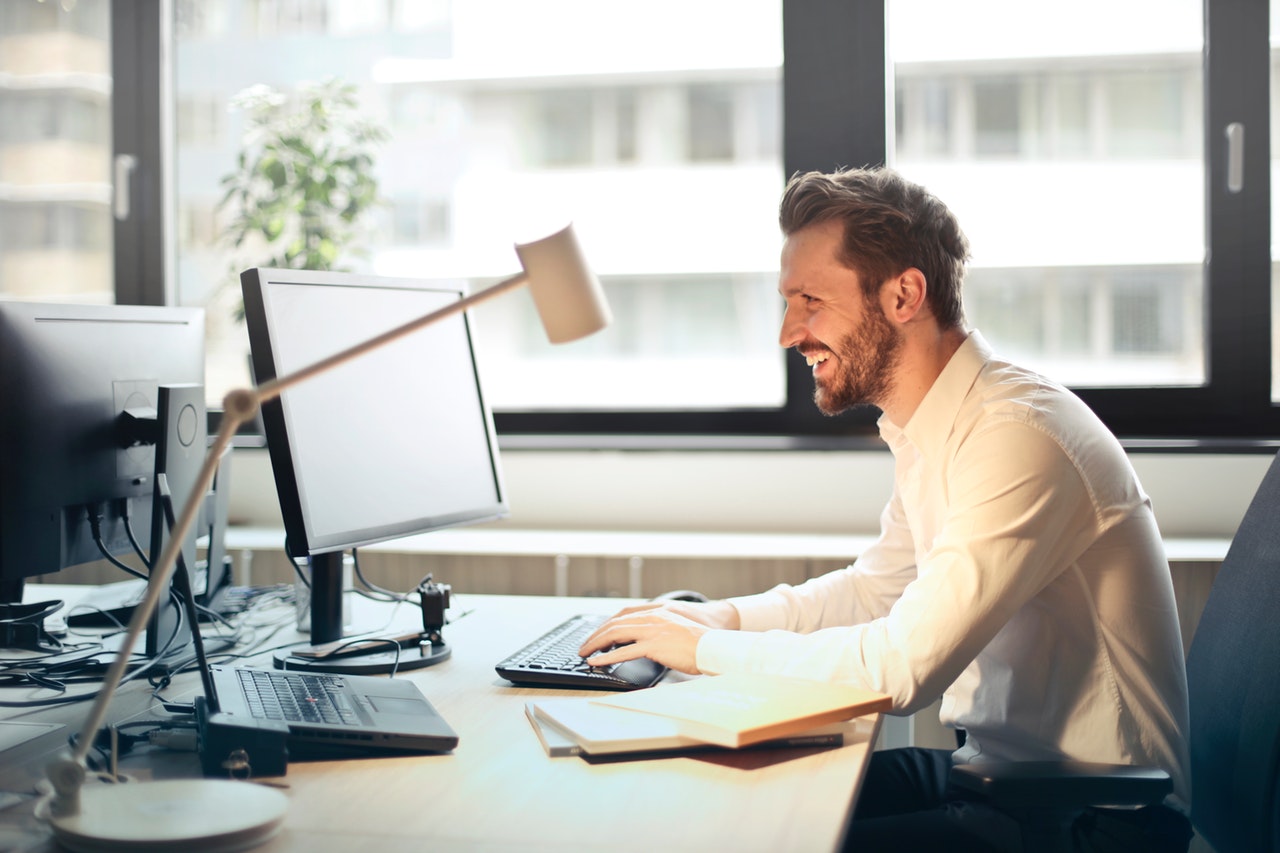 Anyone can call themselves a freelance writer, but the declaration doesn't mean much if you aren't able to land a paid writing gig. For beginners, this is often a daunting task. Where do you even start to look for a job? Who would hire someone with no experience? If these are questions running through your head, fear not! With the following tips in mind and a little dedication, you can become a freelance writer. It all starts with that first freelance writing job.
Put together a portfolio of writing samples.
It's hard to convince a potential employer to hire you as a writer if you don't showcase your writing skills first. For this reason, most potential clients will want to see a portfolio of your writing samples before they hire you. For people researching how to become a freelance writer, this can sound scary. After all, if you've never been paid to write anything, how will you know what's worth showing off?
Fortunately, your writing samples don't have to be published works to make an impression. In fact, writing items for your portfolio on spec—or, without a direct assignment to do so—can yield a more effective, polished portfolio. To get started, think about what types of writing you'd like to get paid for. Let's say you have your eye on travel blogging. In this case, your portfolio might contain a long-form blog post detailing your most recent trip to Europe. It might also feature a listicle-type article offering a minimalist packing checklist. You can round it out with a review of a travel app you recently used on your last flight. Whatever you end up including in your portfolio should be meticulously edited and professionally presented with images and proper formatting.
Emphasize your potential strengths as a writer.
Once they make the decision to become a freelance writer, many beginners start out asking themselves, "Why would an employer want to hire me? I've never written anything professionally before." This is an important question to answer. After all, you want to enter your job search with confidence. Consider the professional qualities you do have that can be adapted to writing. Work on emphasizing these strengths in your resume, cover letters, and cold calls.
For example, if you are a college student just entering the job market, your research skills will probably be a top selling point for your writing services. If you are transitioning from a different professional field into writing, you might start writing for businesses in that field, harnessing your unique experience and expertise. Life experiences can also shape your writing potential. If you are a parent or caregiver, for example, you may have a unique perspective along with some great stories to start shaping your writing career.
Refine your job search.
Once you're feeling ready to approach employers for writing jobs, you'll find that there are tons of different ways to reach out. Some employers will post job listings, so you can apply to them just like any other job. Others, like magazines and online publications, will accept pitches for specific article ideas. And others still will head to freelance writer boards like the Writers Marketplace on Writers Work to find writers that fit their current project needs. Starting out, you should explore each of these avenues to make yourself available as a writer.
For most writers, the first freelance gig comes from a job posting. Many of these postings are beginner-friendly, but you have to know what to look for. The job title will be telling. If you are looking at positions with the title of "Editor," "Lead Copywriter," or "Technical Writer," you'll probably be intimidated by the amount of experience these positions ask for. Look for more approachable job listings for beginners with terms like "Entry-Level Copywriter," "Blogger," or "Content Specialist." You might also search job boards for specific industry terms like "medical" or "legal" if you already have a writing niche in mind.

Writers Work makes it easy to find these types of job listings and filter for exactly what you need. We pull writing jobs from a variety of sources and organize them in one place. This cuts down on your legwork in your job search, so you have time to submit more applications, which means greater odds of nailing down gigs.
Start a blog.
As a freelance writer, you may write more content than what your clients ask for. Many freelance writers have a space for their own writing with a blog. There are lots of blogging platforms out there, but Medium is a particularly beneficial one for freelance writers. Editors often browse Medium seeking talent, so your blog could catch positive attention that leads to future gigs. It will also be a place to further build up your portfolio, get more experience as a writer, and establish your personal brand.
Create a presence on social media.
Just like a blog, your social media profiles can help you build a brand and more traction as a freelance writer. On your LinkedIn and Facebook pages, state that you are a writer for hire. Consider sharing some of your work from your blog or other writing projects you're working on. You can also use social media to make more direct contacts by following groups for writers, messaging businesses you'd like to write for, and discovering influential people within your writing niche.
Make cold calls.
We discussed a few of the ways in which potential employers will look for writers, and those can all be lucrative avenues to find work. However, some potential clients won't even realize they need a writer until you approach them with your services. Look for local businesses and organizations that have a lackluster presence online. Think outdated websites, poorly written blogs, or absent social media presence. Reach out with your services. You may not actually be picking up the phone and sending cold calls. Instead, you may be sending emails or social media messages or even approaching in person. Regardless of your approach, you may find that this is a highly effective way to gain new clients without much competition. This is especially true if you are charging affordable rates that reflect your status as a beginner writer.
If you're ready to become a freelance writer, Writers Work can help you dive into the freelancing scene with a huge database of job listings along with all the tools you need to get organized and start working. Start a membership today with our 30-day money back guarantee to see if freelance writing is the career choice for you!