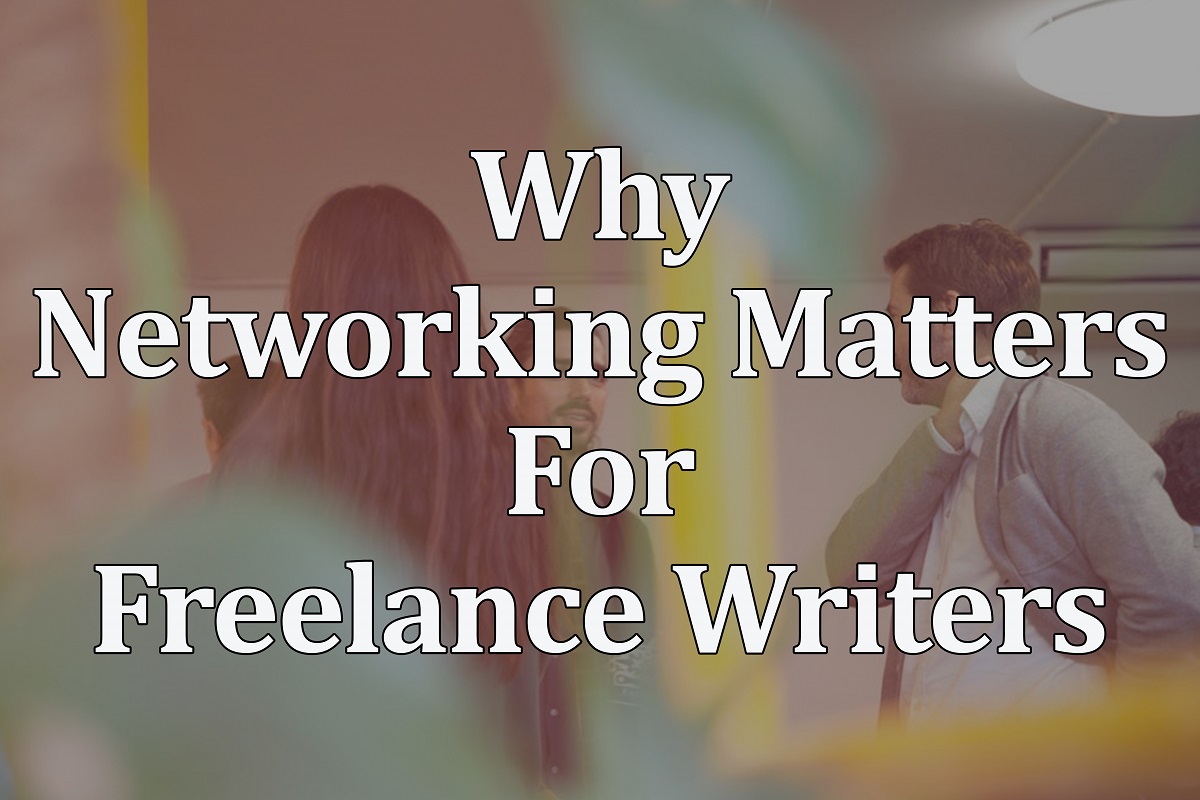 Most freelance writers envision days spent alone in front of the computer, without worries of office politics or personality clashes. However, while freelance writing does give you the ability to work independently, networking goes with the territory. Networking is one of the last things many writers care to do, but it doesn't have to be difficult or uncomfortable. You can find networking opportunities that fit your style and help you generate new opportunities. Want to know more about the importance of networking for freelance writers? Here are just a few of the reasons why making connections counts for your career.

Networking as a freelancer isn't just about attracting new clients. However, getting new work is a big part of the attraction. When you're competing for work online with lots of other freelance writers, it is easy for your efforts to get lost in the shuffle. This is especially true when you're new to freelancing and still building connections with regular clients. Networking gives you the chance to meet  potential clients face-to-face. This gives you an unbeatable advantage over other writers who just appear as names in inboxes. For example, attending a meet-up of entrepreneurs in your town can open up an entirely new base of clients who now know that there is someone local to help them with their writing needs.

Building relationships with other freelance writers can be invaluable at any stage of your freelance writing career. However, it's especially important when you're just getting accustomed to freelance writing. Having connections with other writers can provide great opportunities, like guest blogging. Plus, other freelancers may be willing to recommend you to clients looking for the kind of work you do. Furthermore, networking with other freelancer writers allows you to share tricks of the trade, from new invoicing tools to tips on setting rates and managing difficult clients. Being part of a community of freelancers is also a good way to get a heads up about clients who don't pay or opportunities that have ended up being scams.


As a freelance writer, you are a business owner. However, the solitary nature of the work and the ability to work from home can sometimes lead to you overlooking new business tools and trends that could help you run your business more efficiently. Staying solo behind your screen at home can also let some of your business skills, like negotiating, pitching your work, and closing deals, get rusty. Getting out and networking can be a great confidence booster. It can also serve as a reminder that you're not just a writer, but also an entrepreneur.
If you're looking for a community of writers, consider Writers Work. Our members' portfolios are featured in our Writers Marketplace. This means that you can connect and network with other writers while attracting new clients. Find out more about all of our tools by joining today.