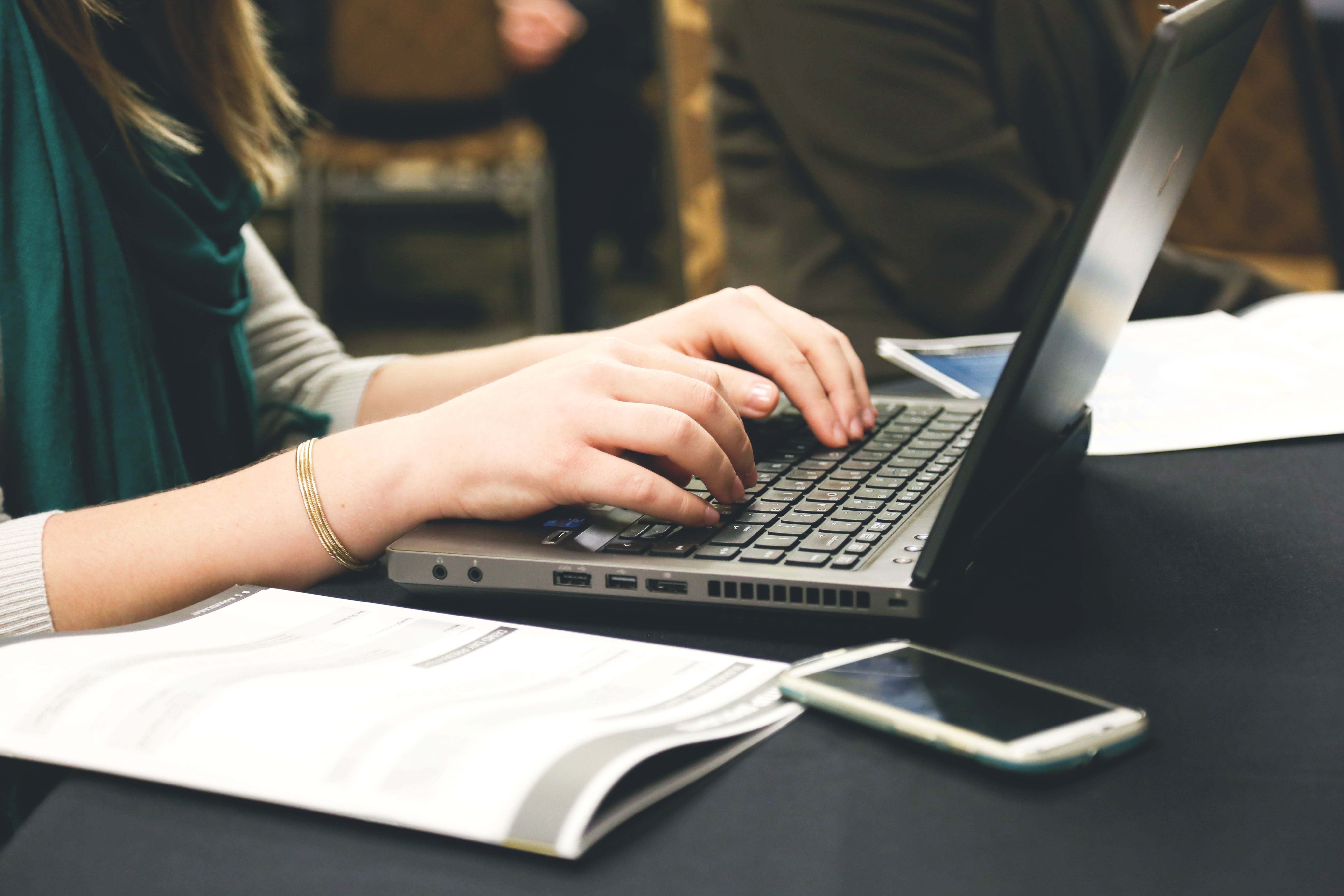 So, you've decided to become a freelance writer. That's the first step on the journey toward doing what you love for a living and being your own boss. However, now there is the realization that you actually have to start freelance writing, and knowing what to do next is not always so easy. Fortunately, you don't have to go it alone. The supportive community here includes writers with all different levels of experience who are can share their advice or simply offer a word of encouragement when you need a reminder as to why you're pursuing this career. There are also plenty of things you can do today to make progress on your way to having the kind of freelance writing work that you want. If you're a first-time freelance writer, these tips will help you kick-start your career.
Make Pitching for Work a Daily Habit
As a new freelancer, you will have to establish a base of clients, and the only way to do that is to pitch for new work every single day. In reality, as a first-time freelancer, you should pitch for work more than once per day. Not every pitch will turn into a paid assignment, but every pitch will serve two important purposes. One is that it will get your name in front of potential clients, who may not need your work now but could need it in the future. The second is that it will help you get more used to writing pitches and approaching clients. Pitching is the lifeblood of your freelance writing career, so the sooner you can get comfortable with the process, the sooner you will be reeling in new work.
Spend Time Working for Yourself Every Day
Another daily habit to get into as a freelance writer is to invest time in working in the business of you. This can take many different forms over the course of your writing career, but as a new freelancer, this can mean spending some time daily on updating your portfolio, writing blog posts, or using social media to establish your credibility in a writing niche that you are targeting. You can also use this time to work on self-employment taxes, explore your options for insurance, or look into setting up a retirement savings account. Your investment into yourself daily can also include writing coaching or continuing education opportunities. Spending time on these things will help you to become a more confident and capable writer while ensuring that your writing work can sustain your financially.
Recognize Your Role as a Hired Writer
Chances are that you've gotten into freelance writing because you like to write—and of course, that's a good thing, since you're going to spend hours doing it every day. However, an easy mistake for freelance writers to make is to mix up writing for their own goals with writing for hire. When a client hires you for a freelance writing job, the most important thing is to deliver the work that he or she has requested. That may mean writing about something that doesn't interest you as much as your personal projects, and it may mean adopting a style or tone that's different from your own. Similarly, it can mean that your client asks you to make edits that horrify the writer in you. That is the life of a freelance writer, so keep in mind from the outset that you are being paid to give the customer what he or she wants, not to write for your own preferences. Think of being a freelance writer as being like a painter who has been commissioned to paint something specific. The painter may not love to paint family portraits, but for a commissioned job, he or she will. Approach freelance writing in a similar way.
Note that this doesn't mean that you have to take jobs that don't align with your personal beliefs or that you hate. You don't have to do that kind of work, even if you're a beginner. It simply means know when it's time to flex your artistic muscles and when it's time to deliver an order to spec.

Start Charging What You're Worth
Setting rates is one of the most anxiety-inducing processes for freelance writers, especially when you're new to the field. The sad truth is that people will pay you as little as you're willing to take—and unfortunately, there are many writers out there who are so desperate to get published that they will write thousands of words for a few dollars in the hopes that it will be stepping stone to something bigger. Starting a freelance writing career means starting out going backwards. Good clients don't want cheap writing. They want quality, and they expect to pay for it. Check out other freelance writers online and see what they charge for their work, and figure out a good starting point for you. Although you may not charge as much as someone with a lot of experience, you should set a standard now of refusing to work for subpar pay.
Embrace the Ups and Downs
As a freelance writer, you'll have good days and bad days, amazing clients and nightmare clients, and fun assignments and boring ones. That is all normal. Being a freelance writer often means dealing with these ups and downs and moving forward, even when you have a client you have to remind about an invoice for the second time or an assignment that requires a lot more research than you had anticipated.
Launching your career as a freelance writer just got easier, thanks to Writers Work. With your membership, you can access a large pool of potential clients, including some job listings that are exclusive just for our site. Plus, you'll be able to create and manage an online profile and portfolio to help clients find you. Sign up for your membership today.