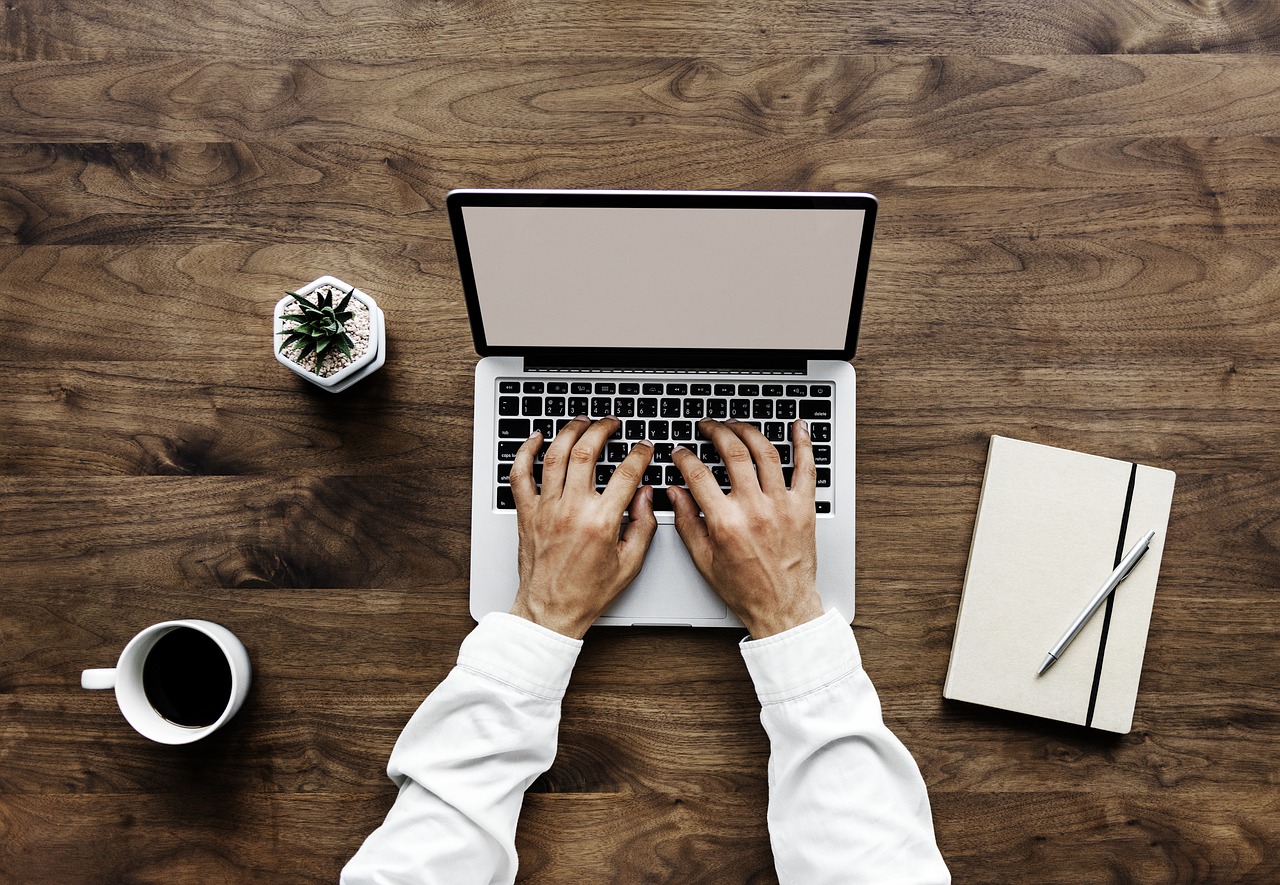 Freelance writers often run their own personal or professional blogs in addition to producing content for paying clients. Even if your blog started out as just a fun hobby, it could have the potential to be monetized. Monetizing a blog is a fancy way of saying making money from it. It is far more profitable to monetize a blog that receives well over 1,000 visitors each day, which is why well-established blogs tend to generate the most income. However, even if your blog falls short in terms of traffic, you could still implement creative strategies for monetization. Just remember that you'll still need to devote enough time toward building up your content and attracting new visitors.
Incorporate advertising into your blog.
Advertising is usually the first thing people think of when they're ready to monetize a blog. It's also among the easiest ways to monetize any website, although selling ad space will only be lucrative if the blog gets a healthy flow of traffic. The most popular choice for selling ad space is Google AdSense. After you sign up for a Google AdSense account, you can populate your blog with ads that are relevant to your type of content.
You may get paid based on impressions or clicks. Impressions refer to the number of people who view the ad, regardless of whether they click on it. Pay-per-click (PPC) advertising pays bloggers a set amount each time someone clicks on an ad.
It can be tempting to fill your blog with lots of ads to increase your revenue. But bear in mind that if your site seems too commercialized, viewers may get discouraged and your traffic may drop. Incorporate just enough ads to make money, while still maintaining the aesthetics of your site.
Become an affiliate marketer.
Affiliate marketing can be an effective monetization tool. If you become an affiliate marketer of another company, you'll earn a commission every time someone purchases that company's products by clicking on the affiliate link placed on your website. It's important to promote products that you truly do use and would recommend, and that are relevant to your blog. If your personal blog is about cooking, then you should review and promote culinary products. If your blog is about writing, then you should review books or professional tools for writers.
Be honest with your reviews. If a product doesn't meet your expectations, look for another product to promote—there are plenty of them out there. Your readers will only keep coming back to your blog if they trust what you're telling them.
There are tons of affiliate marketing networks and programs out there to join. The most well-known is, of course, Amazon Associates. Other possibilities to explore include:
eBay Partner Network
Target
Jet.com
ClickBank
CJ (formerly called Commission Junction)
VigLink
Create and sell online courses.
The more value you can offer your blog followers, the more they'll pay. An online course can offer considerable value, both real and perceived. Choose a topic that you're familiar with and that your readers would be interested in. Take your time making your course as thoughtful, well-organized, and useful as it can possibly be.

The initial investment in time will pay off in the end. Once you've created a course, you can sell it an infinite number of times. You can promote your course on your blog and via your e-newsletter, if you have one. And once you've created one online course, you can learn from your mistakes and create an even better second course. Some bloggers also offer periodic workshops and webinars. These are similar to online courses, except that they take place in a live setting.
Create and sell eBooks.
Many bloggers make an excellent income by writing and selling eBooks. The key is choosing the right topic. What sort of eBook would your blog readers purchase? Check your website stats to figure out which blog posts are the most popular. Then, consider writing your eBook on one of those topics.
An eBook doesn't have to be as long as a regular book and it really isn't as difficult to write one as it might seem. Since you're a blogger, you already have the writing experience you need to create an eBook. Just think of it as a super long blog post, or as a few dozen blog posts tied together. Once you've written and formatted your eBook, you can sell it directly on your blog site. You can also distribute it through the various eBook platforms, like Amazon's Kindle, Barnes & Noble's Nook, Apple's iBooks, and Kobo.
Offer coaching services.
Another effective way to monetize your blog is to use it as a springboard to advertise your personal coaching services. If you have an outgoing personality, like to work one-on-one with people, and enjoy the thought of helping other people achieve their dreams, then you could make a great coach. Top coaches can make upwards of a couple hundred dollars in just one coaching session.
To become a coach, you'll need to identify your niche. Clients will only sign up for coaching sessions with someone who is perceived as an expert in the area. If you've already written and published an eBook on a particular topic, that eBook can serve as a credential.
Sell physical products.
Bloggers who monetize their websites tend to specialize in digital products. But there's another possibility. The sale of physical products can be quite lucrative. You could sell items that are relevant to your blog content. For example, you could sell handbags if you have a fashion blog. If you're a photographer, you could compile your best photos into a calendar and sell it via a print on demand (POD) service. Use your creativity to find the best fit for your blog.
Interested in finding more great opportunities for making money online? Join the Writers Work community of freelancers today, and set up your own e-commerce site to sell your writing services. Your profile will be added to our freelancers' marketplace, where future clients can easily find you and hire you!