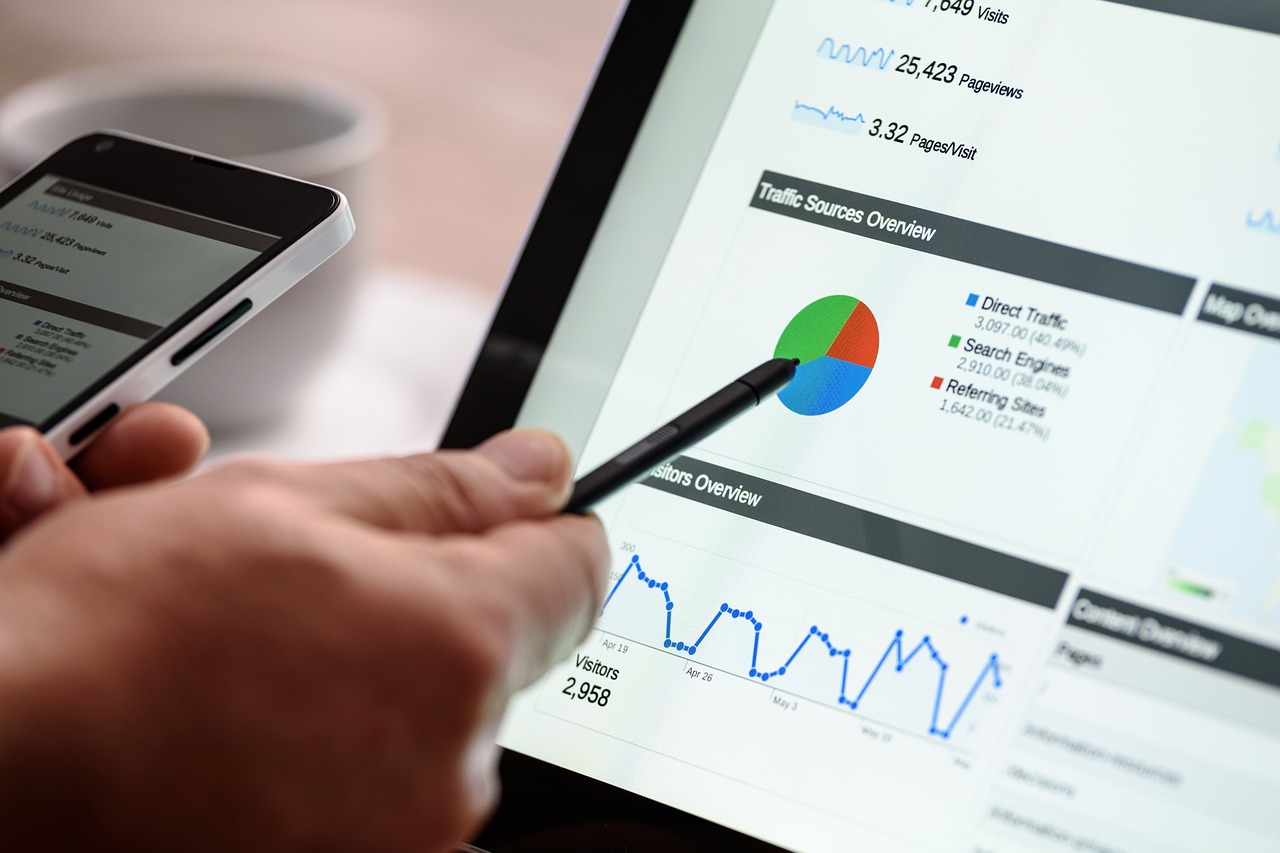 Though many freelance writers work with little functional knowledge of SEO, it's not exactly sustainable to do so. Understanding SEO is important to freelance writing, because so many freelance gigs stem from SEO-driven efforts to ramp up content. If you don't know much of anything about SEO, or if you only have an abstract grasp on the subject, now is your chance to get started on a little professional development.
What is SEO?
SEO, or search engine optimization, is the process of trying to rank well in search engine results pages. Thus, to understand SEO, you need to know a little bit about how search engines work and what they look for in a quality website.
When you type in a search query, your search engine of choice will sort results based on their relevance to the search term, or keyword. So, if you search for "apple pie recipes" and there's a webpage with dozens of links to apple pie recipes and frequent occurrences of the terms "apple pie" and "apple pie recipes", this page is likely to be ranked high up in the search results.
Because you're most likely to click on one of the first results for your search, being at the top of the list is the goal of SEO. But it's about more than just keywords. You cannot just reuse desirable keywords repeatedly to rank well for those terms. In fact, this strategy, known as keyword stuffing, is something that search engines account for. Over the years, new search algorithms have found ways to tally user experience, allowing them to more effectively sort results that are both relevant and useful to search engine users. In addition to keywords, search engines crawl websites to look for:
Detailed, relevant content

Links to and from high-quality websites

High clickthrough rates, or rates of users clicking to multiple pages on a website

Social media activity

Media-rich content with images and videos

Regularly updated content
How does content writing fit into SEO?
To make SEO work, you need to have a constantly increasing number of pages containing quality content to engage and inform readers. Content that aims to offer something to readers—whether it's entertainment or information—will naturally have the features that search engines are crawling for. Of course, from the perspective of a business or individual looking to improve their SEO, incorporating the right brand message on every page of content is important too. That's where freelance writers come in.  

Not just anyone can write great content while adhering to a unique brand style and including the right concentration of keywords. It takes the skills of a professional writer, and those who specialize in optimized content will be consistently in-demand. Of course, you need to know how to showcase that you have the knowledge and skills to write content that caters to search engines.
Showing employers that you know SEO
As an SEO content writer, you can attract more potential clients or seek better paying job opportunities—but only if you are able to showcase your SEO knowledge. SEO is still a young industry. As a result, there isn't a consistent standard or requirement for what employers will want when they hire writers. Often, employers will just want to see that you have experience with SEO. Here's how you can showcase that:
Use the lingo –

If employers see that you can talk the talk, they'll trust that you can walk the walk. There are tons of terms related to SEO, but some of the most important you should know are below.

Anchor text – Text on a page that contains a hyperlink to another page.

Authority – How much trust a website has for a particular search query. Authority is most effectively built through inbound links to your website from other reputable sources.

Blog – A regularly updated content series.

Bounce rate – The rate of users who leave a website after visiting just one page.

Conversion – A customer action aligning with a specific goal, such as making a purchase or signing up for a newsletter.

Crawler – A bot that scans the link structure of a website to assess its credibility while sorting pages for search engine results.

CTR – Clickthrough rate; the rate of users who click through to multiple pages on a website from a landing page.

Impression – When a user visits a webpage.

Index – Database of webpages and the content in them discoverable by search engines.

Keywords – Terms that are entered into a search engine.

Landing page – A destination page for a specific search keyword or pay-per-click ad.

Long-tail keywords – Lengthy keywords that reflect phrases that users actually search for. For example, "Where can I find a dry cleaner near me?"

Metadata – Information that describes what's on a webpage. This may show up in search results pages, but not necessarily appear on the page when the user clicks.

Organic – Non-paid search results.

PPC – Pay-per-click; ads featured in search results that accrue a cost to the advertiser every time a user clicks on the ad.

ROI – Return on investment; the value of new sales compared to the cost of a search marketing campaign.

SERP – Search engine results page; results that display for a particular search query.

Take a certification course –

Having some type of certification for SEO can be beneficial, even though none are necessarily required for SEO job listings. Sites such as

HubSpot

,

Udemy

, and

LinkedIn Learning

all offer SEO courses varying in price and depth, so it's worth browsing to find something that picks up where your existing knowledge leaves off.

Showcase optimized writing samples –

One of the most effective ways to show that you understand SEO is to create optimized content to showcase as writing samples when you apply for a new writing gig. If you don't have much experience with SEO writing, you can create dummy samples by simply creating a blog or onsite page for a business as if you were already in charge of their SEO content.
Improving your SEO game
Though reading about SEO and brushing up on the right lingo will give you a great start, you will need the right practice to put your knowledge to use in a concrete way. The following strategies will give you some goals to set as you grow your SEO experience.
Create content that demands to be shared –

It can be challenging to write while thinking about what search engines want. Instead, think about what people want to see in content and what makes them share it. SEO writing is not about advertising, even though it's often done for marketing reasons. It's about pairing people with more meaningful search results that have something to offer besides just a product to purchase. When you write, think about what would make someone share an article. Perhaps that's some essential information, an emotional appeal, or a humorous take on something familiar.

Dedicate time to keyword research

– Keyword research is a vast and complex field, so you might not become an expert in it as a freelance writer. However, you should know how to assess whether a certain keyword is going to be useful for your client. Just a quick search of the keyword can show you some associated search terms, the pages that are ranking well for that keyword (and the amount of competition they present), and the tone of the content already associated with that keyword. With that insight, you might be able to offer your clients some feedback about the keywords they've chosen.

Make suggestions to help clients improve their user experience –

Any time you write for a new client, take a few minutes to browse their website and make specific notes about where your experience could have been improved. You might stumble upon some typos, poorly written content, or broken links. You may find that the website does not effectively highlight certain services. When you spot these errors, you can gently urge your clients to make the necessary changes. This could yield more work for you in the future!

Stay up to date with SEO trends –

One frustrating quality of SEO is that it's always changing. As search engine algorithms become more sophisticated, the tools and strategies for ranking well in search results change. In turn, the types of content deemed most effective for search engine marketing will change. For example, long-form blog content has recently been more in-demand. This is because it's assumed that longer articles will provide more in-depth information. However, people tend to favor shorter content when they're reading—especially on mobile devices. As a result, continuing to focus solely on long-form content could be detrimental.
With your newfound SEO knowledge, you can explore the freelance writing job market with confidence. Writers Work makes it easy to find the right jobs in SEO copywriting to utilize your unique skills and specific subject expertise!