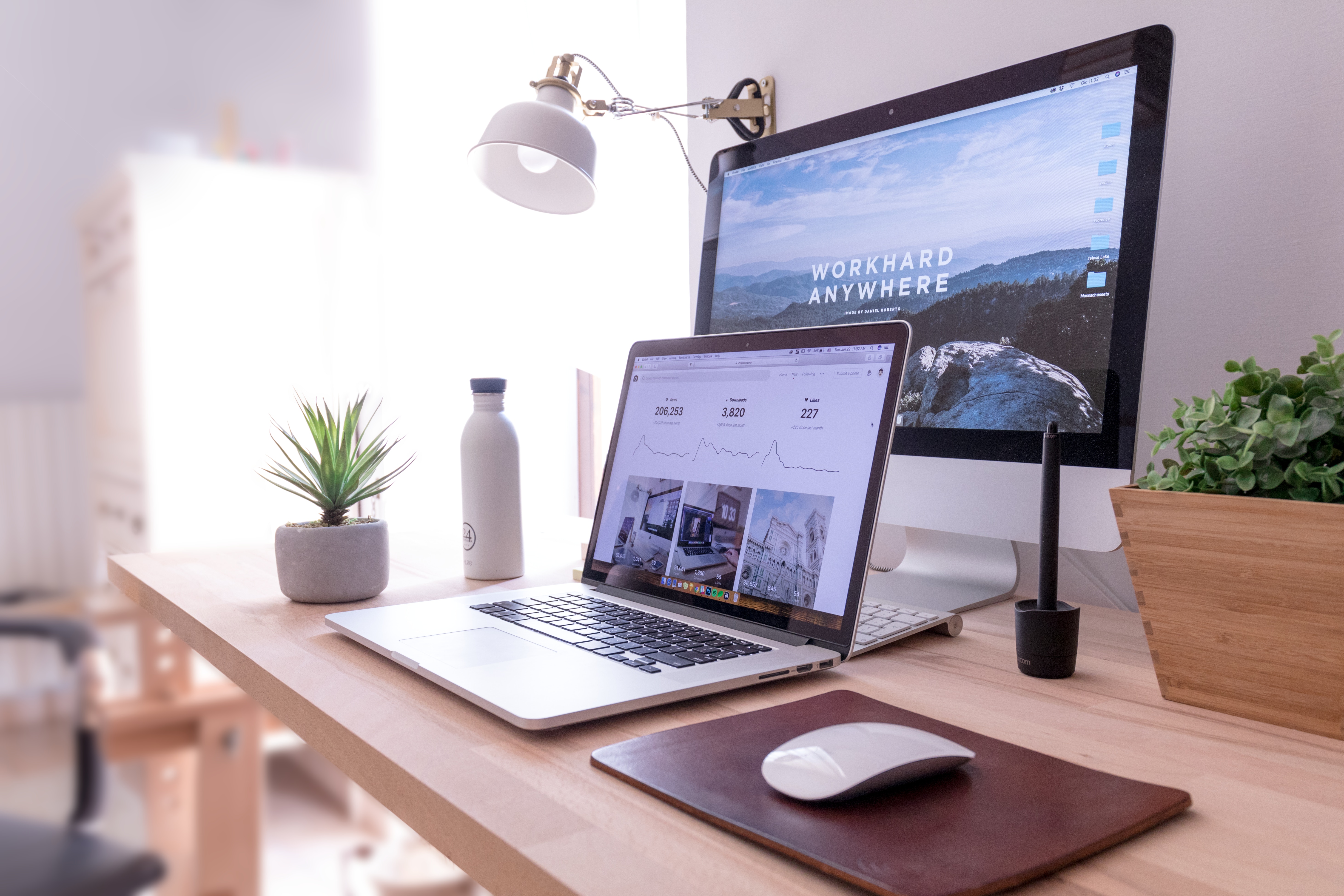 "Where will I find new clients? Who would even want to pay for me to write?" These are some of the most common questions new freelancers ask. As it turns out, there are tons of potential clients out there looking for help with their social media posts, blogs, email marketing, web copy, and much more. With Writers Work, these are services you can sell directly to clients with the new and improved Profile features.
Create Your Brand with Your Writers Work Profile
Your Writers Work profile lets you showcase samples of your work, add a brief bio, and establish your brand as a freelance writer. If you already have a blog or website set up for your freelancing business, connect it directly to your profile for clients to discover. You can also link your profile to your social media accounts, which will let potential clients see what you can do to boost their own presence online. Clients can reach out to you with a direct message, or, better yet, you can utilize the new eCommerce feature on your profile, which will let clients quickly and easily purchase the products they need, so you can simply get writing. No middle man. No commission. No hassles.
Sell Your Writing Services in the Writers Marketplace
If you're an experienced writer, you might be ready to jump right into adding services and product offerings. If you're just getting started, you can start small with just one product or work on building up your profile and scaling up your services gradually. Either way, it's easy to get started.
1. Set up your Stripe account.
To receive payments for products you list in the marketplace, you'll need a Stripe account. Stripe is free to set up, and it will let you deposit payments directly into your personal or business bank account. When you create a Stripe account, you will need to add a name for your business and a business website. If you're new to freelance writing, you may not have thought much about these titles. You can keep it simple with a business name like "Your Name Copywriting," and you may add a social media profile or the URL for your Writers Work profile as your website. Keep in mind that you can also update your info in the future as your business and brand grow.
2. Add your Services.
In the Services section of your profile, you can select which services you want to highlight and add to your eCommerce offerings. The pre-written Services are largely based on common web content needs for businesses, such as SEO copywriting, eBooks, landing pages, web copy, and display ads. However, you can also focus on creative copywriting, general copywriting, or script writing to appeal to a wider range of clients, or add a custom Service by starting with a blank service listing. With each Service, you can add products that clients can purchase right from your profile. Anyone with the link to your profile will be able to browse and make purchases, but for the best exposure, you should make sure your profile is visible in the Writers Marketplace on Writers Work.
3. Set your prices and deadlines.
When you add a new product to your profile, you'll be able to craft the offering with a unique description and instructions for clients to provide the info you need to get started. However, the most important parameters for each listing is the price and delivery time for the product. You can set the price at the rate of your choosing, but it's a good idea to consider industry standards as well as your current level of experience. If you're brand new to freelancing, you may not have much room to set your rates high. However, if you have a few years of experience in SEO and content marketing, you should not shy away from rates that reflect your expertise.

Deadlines are another important consideration. You can select a delivery window as short as 24 hours, but this may not be realistic if you have a lot of project requests coming in or you are offering longer-form content that requires more in-depth research. Clients will be much happier with a longer quoted timeline initially than a deadline that gets pushed back after payment has been rendered.
4. Fulfill client orders.
When a client places an order, you'll get an update via email and you will see the complete order in the Client Orders tab on your Writers Work dashboard. Now it's time to get to work! Always check orders as soon as they come in, so you can see if you have all the details you need to get started. Don't hesitate to reach out to clients if you need any additional information to complete the order.
Remember—sometimes when it rains, it pours! If you see a high volume of orders coming in, consider editing your delivery time or temporarily removing your profile from the Writers Marketplace so that you can fulfill every product order on time.
Keep Everything Organized in the Document Editor
With the Document Editor, you don't have to leave Writers Work to get each job done. You can upload your saved documents directly to client orders, and you'll be confident that your work is flawless thanks to our awesome proofreading and grammar check software. You'll also be able to make revisions with ease, since the Document Editor now includes a revision history feature.
Do you want to see exactly what Writers Work can do for your freelancing business? Check out what our writers are doing by visiting the Writers Marketplace. To start building your own freelance brand, join the Writers Work community today!