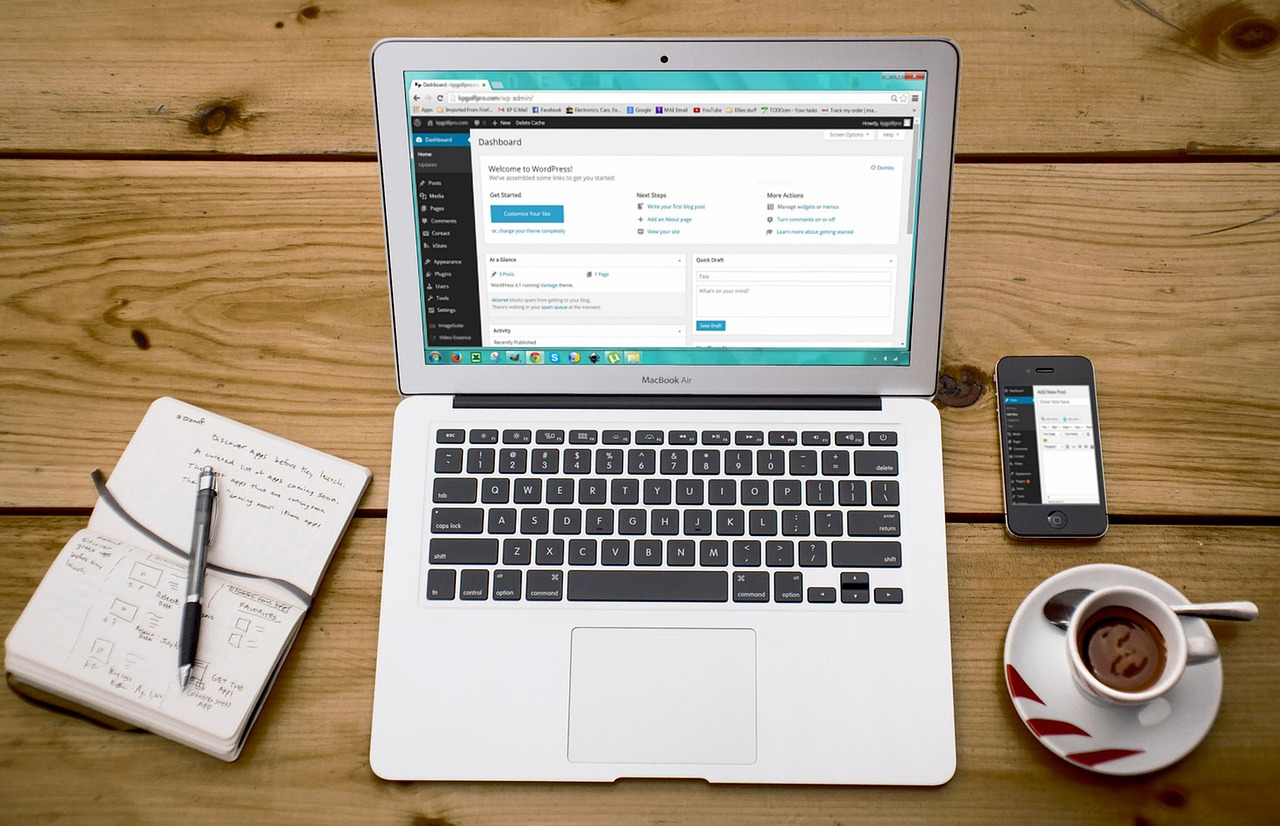 For potential customers, the copy on your website is often their introduction to your business. If that copy doesn't display your products and services in the best light, then it's likely that they will go elsewhere to get what they need. Many business owners know this. However, they're still hesitant to devote resources to an outside person to put together the copy. The benefits of hiring a professional to create your website content far outweigh the risk of paying for that service. Businesses of all sizes can benefit from hiring a freelance writer to create their onsite content. Here are some of the reasons you should consider putting a freelance writer to work for you.
You don't have time to concentrate on onsite content.
Running your business is a full-time job. Do you really have time to put extra work on your plate? Many people who try to manage their onsite copy themselves end up putting it at the end of their long to-do lists. Then, they eventually rush through some content just to get the site updated. When you don't spend enough time on your onsite content, it will be obvious to your site's visitors. Your pieces may not be as informative as they could be. They may be filled with typos or other errors. Your site may go too long without updates. You may even be advertising products or services that have changed or are no longer offered. All of these things give customers an impression that your business is unprofessional and unreliable. With a freelance writer, you can count on copy that is timely, well-written, and edited appropriately.
Your employees aren't writers.
The idea of shifting the responsibility of creating onsite copy to your team so it is off your plate may be appealing. However, chances are that you didn't hire your current employees to be writers. They may not be able to create the level of content that is necessary to attract customers. In addition, they are likely to struggle to fit it into their schedules and give it the attention it deserves. Allowing your employees to focus on the work that you hired them to do is good for your business and good for your team's morale.
Freelancers are independent contractors, not employees.
If you need someone to be in charge of writing onsite content for you, hiring a freelancer spares you the time and expense involved in hiring a new employee, including the cost of payroll taxes and onboarding. Freelancers work with your business as independent contractors and are responsible for paying all of their own employment taxes. You work with them on a fee-per-project basis or on the basis of a retainer. You won't have to train them, offer them benefits packages, or shoulder any of the tax burden. It's a cost-effective and convenient way to get project work done while minimizing employment issues.

Onsite content can help to grow your brand.
Today's customers seldom call businesses to ask questions or choose companies based on print, TV, or radio advertising alone. Instead, they go online and search for businesses that offer products and services that they need. Your onsite copy determines if your business appears in those results and how highly you are ranked in that list. How your onsite content is written is a key factor in making sure the right customers see your business.
Freelance writers who specialize in onsite copy know the art of search engine optimization (SEO). They can ensure that the content on your website has you well-positioned to connect with people who are looking for the kinds of services you provide. Frequent updates to your content will also help you rank highly in search engine results. By working with a freelance writer, you will be able to maintain a rate of updates that you might struggle to achieve on your own in the midst of running your business.
Are you ready to see how a freelance writer can help with your onsite content? Writers Work has a community of experienced freelancers who can help you build and maintain the kind of onsite copy you need to grow your brand. Our members have access to our powerful editing tools that let them create clean copy in the exact voice you need for your business. Add a job listing to our website to solicit applications from freelance writers, or visit our Writers Marketplace, where you can browse writing samples and connect directly with a freelancer who is ready to work for you today.