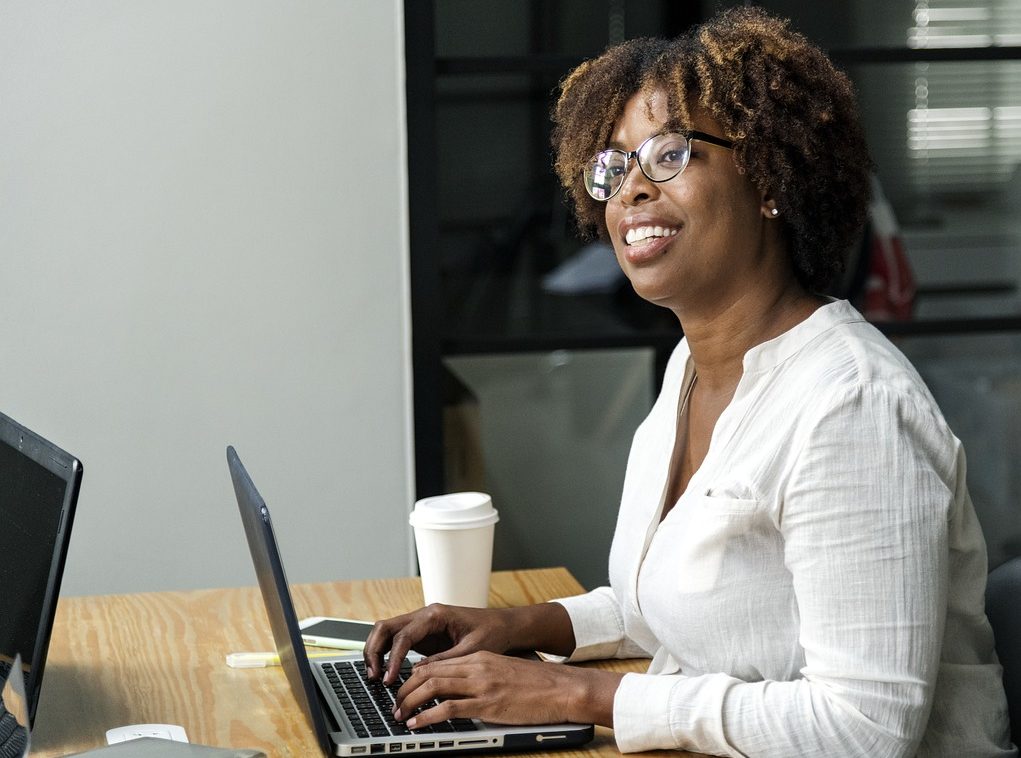 Your business can benefit from hiring freelance writers to add content to your website, social media profiles, and other platforms. You can also rely on freelance writers to churn out impactful video scripts, eBooks, and even scripts for sales calls. Once you've found a roster of reliable, skilled freelancers, you can continue to shuffle your overflow work to them for years to come. However, you'll need to find the right writers first. Once you've identified some possible candidates, it's time to schedule a round of interviews. Use the following tips to make sure your interviews give you the information you need to make a smart hiring decision.
Do some background research ahead of the interview.
You've probably already done some background research on your potential freelancers. Otherwise, you wouldn't be requesting interviews with them. However, now it's time to do some deeper research. You should thoroughly review the candidate's professional profile and portfolio. If you requested a custom writing sample as part of the application package, you should also review this again.
Look for anything that you might want to discuss during the interview. For instance, let's say you run a healthcare company and the freelancer you're thinking of hiring has primarily written about veterinary medicine. You might ask about the freelancer's ability to transition to human medical topics.
Consider what your company is looking for.
Before you can develop an appropriate list of questions to ask during the interview, you need to carefully consider exactly what you're looking for in a freelancer. Perhaps you need someone who can handle exceptionally fast turnaround times. Or, maybe you run a marketing firm or an umbrella corporation, and you need someone who can handle writing in various brand voices.
Identify your must-haves and deal-breakers.
Any human resources specialist will tell you that it's sometimes just not possible to acquire a candidate who fulfills every single request you might have. However, the freelancer you choose should definitely meet your must-haves. As you're writing a list of interview questions, consider which types of responses to any given question would be an absolute deal-breaker for you. Similarly, consider what your absolute must-haves are in a freelancer.
Ask the right questions about research and content.
It's important to develop a list of questions ahead of time. Depending on how much information you need from the freelancer, you may wish to segment your questions into categories. One category should be "research and content." Questions about research methodologies and content creation can give you clues as to the writer's level of experience, professionalism, and expertise. A competent freelance writer should have no problem addressing the following questions and inquiries:
Describe the typical process you follow to research a topic.
How do you stay on top of the latest trends in the industry?
Give me some examples of reputable sources.
Explain the essential elements of a blog post.
How do you ensure your content stays engaging to readers?
Have you used any content management systems before?
Which formats/styles/tones of writing are you familiar with?
How do you handle constructive feedback and edit requests?
If your company needs SEO content, you might also ask the following questions:

What's your approach to optimizing a piece of content for Google?
How do you handle the incorporation of tricky keyword phrases?
Do you perform your own keyword research or will you need key phrases supplied to you?
Ask the right questions about logistics.
In a typical interview with a freelance writer, questions about logistics will probably take up about one-third to one-half of the interview time. It's more important to nail down logistical issues with freelancers than it is with employees, since freelancers are off-site and set their own fees and schedules. Here's a look at some questions you may need to ask:
How much do you charge for XYZ?
What's the shortest turnaround time you can give me for content that is X words long?
What forms of payment do you accept?
Is one round of revisions included in your fee?
What are your work hours?

Keep in mind that a freelancer's time zone can influence their availability for taking calls from you.

Will you submit a brief progress report midway through a long project?
How will the work be submitted?
How do you ensure that you never miss a deadline?
What would you do if you knew that you were going to miss a deadline?
These last two questions are particularly important because they speak to the writer's level of professionalism. Of course, you want to hire a writer who has never missed a deadline. However, it's also important to realize that difficulties can sometimes arise, like long power outages and medical emergencies. Clients sometimes need to be flexible, but writers should also be prepared for last-minute problems. Ideally, the writer you interview will say something like, "Just in case of last-minute emergencies, I always finish writing a piece at least one day before the deadline."
Keep track of the answers.
As the interview progresses, you'll need to keep track of the freelancer's answers. You can take notes the old-fashioned way. However, if you tend to type faster than you write, it's usually best to open up a document file. List all of your questions in this document ahead of time, and leave plenty of space between each entry. You can then type notes about the answers here.
Remember that it's perfectly okay to take short pauses between questions and answers in order to keep up with your notetaking. The freelancer you're interviewing will probably appreciate a slower pace, as well.
Deal with any follow-up questions.
As you compare the responses from the different freelancers you have interviewed, some follow-up questions may occur to you. Don't hesitate to reach back out to your candidates. You probably won't need to schedule another phone or videoconference interview. Usually, all that's needed is a quick email with your additional questions.
Hire a freelance writer.
The easiest way to find a qualified freelance writer for your project is to check out the Writers Marketplace on Writers Work. Type in a keyword or browse our list of talented writers offering everything from blog posts and social media copy to eBooks and much more! Alternatively, you can post a free ad on our job board to attract qualified applicants.