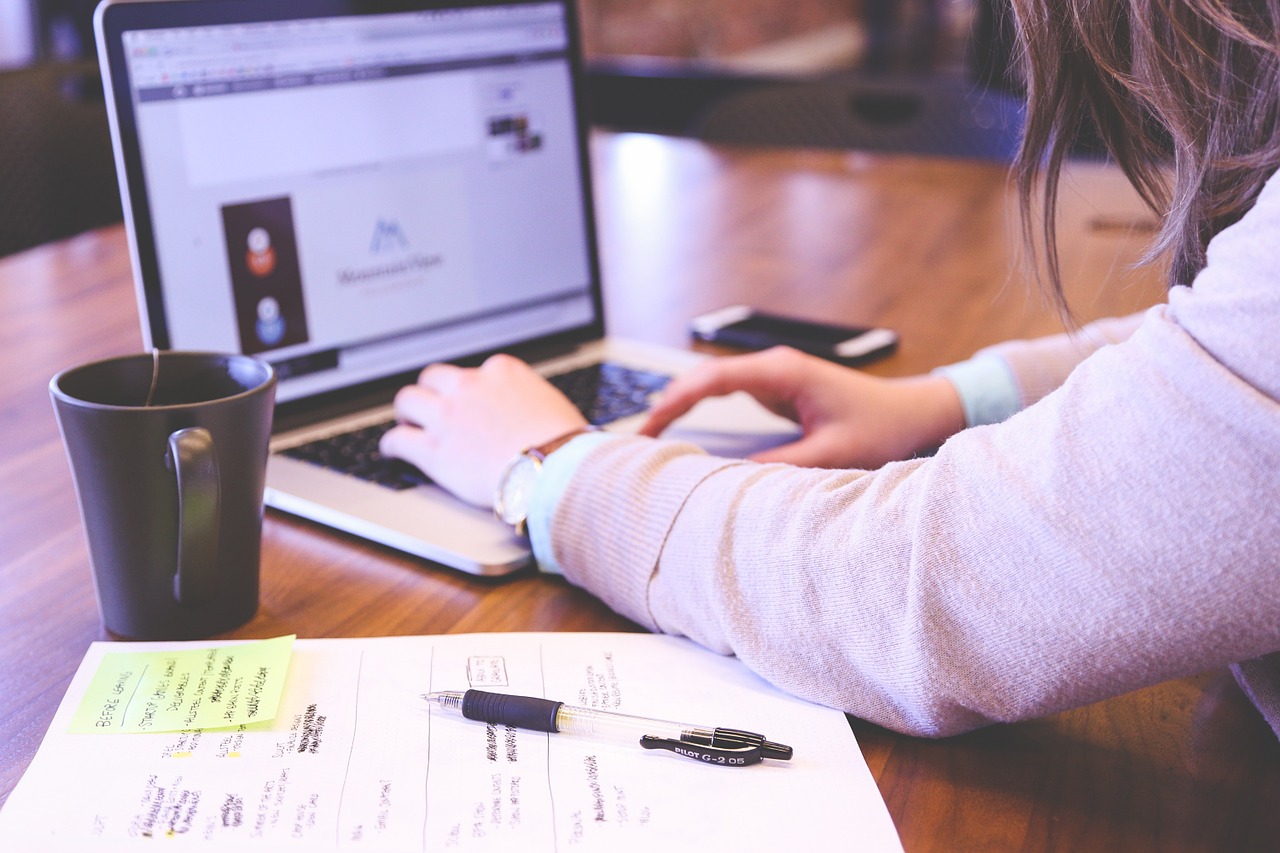 If you want to run a successful marketing campaign for your company, you may need to look outside your company for writing talent. After all, you'll need talented writers to come up with quality original content for your blog, your social media pages, and even your company website. If you don't want to commit to taking on a full-time employee to handle your content needs, you'll most likely be looking for a freelancer.
But while there are plenty of freelance writers out there, not all of them have the qualities you're looking for. To ensure that you never have to worry about your content, you'll want to pick a freelancer who is dependable, punctual, versatile, great at communicating, and able to write with authority. But with such a vast pool of writers available, choosing the right one can be a challenge. How can you make sure that you're choosing a freelancer who will be well-suited to your needs?
Here are some tips to keep in mind as you're looking for a freelancer to handle your company's content:
Decide what your ideal candidate looks like.
Before you even look at the writing candidates who are available, sketch up a quick list of the qualities you want your new content writer to have. You might want somebody who can do fast turnarounds, providing quality work in record time after you send an assignment. You might want somebody who can conduct interviews, somebody with social media expertise, or another specific skill. Whatever your priorities might be, it's a good idea to decide what they are now, rather than trying to do that while you're interviewing candidates.
Prioritize writing skills, not just experience.
While experience does matter, it's not necessarily the quality you should prioritize when you're looking for a content writer. There are plenty of outstanding writers who have little to no experience writing marketing copy, and plenty of less talented writers who do have marketing experience on their resume. Remember that it will be easier to work with a skilled writer with no copywriting background than an unskilled one who does have copywriting experience.
Look at more than one writing sample.
Before you decide to hire any freelance writer, make sure that you've seen enough samples of their writing to feel confident in the consistent quality of their work. Ideally, you would see enough of a range of different types of writing—blog posts, press releases, social media posts—to be able to get a strong sense of what kind of writer they are, and how well they would respond to new challenges. If you don't feel that you've seen enough of a promising writer's work to make a decision, don't be afraid to ask for additional samples from them.
Have sample content ready to show writers.
You should have a piece of sample content ready to send to prospective freelance writers so that you can demonstrate what you're looking for. The content sample should display the voice you want your content to use, and it should be reflective of the kind of style you're looking for. If you want your marketing materials to use different tones and voices—if you want your social media posts to sound different than your website, for example—be sure to tell your writers that.

Make your expectations as clear as possible.
It's important to be forthright about what your company needs from every freelancer you work with. After all, that's the only way you're sure to find the kind of writer that you're looking for. When you first talk to a prospective writer, make sure that you clearly explain what your content needs are, whether that means writing a blog post three times a week or providing you with a comprehensive rewrite of your website copy by a certain date. If you aren't clear about what you need from a freelancer, it's going to be much more difficult for them to meet your expectations.
Don't be afraid to look at multiple writers.
If you're in a hurry, you might be tempted to just hire the first freelance writer you find who meets your criteria and looks dependable. If you want to make sure that you are hiring the best person possible for the job, though, you should give yourself enough time to look at more than one writer. The more time you have to search for potential freelance writers, the more likely it is that you'll find a freelancer who will be ideal for your content needs.
Make it clear what your company has to offer.
Remember that, in order to get the best freelance writers, you don't just have to find them—you also have to make your company appealing to them. When you're talking to a prospective writer, make sure that you mention your company's visibility and reputation. Ideally, a writer wouldn't just take a writing job from you—they would want to work for you because of how it could help their career. Knowing how to frame your company is a must if you want to attract the best writers out there.
Don't stop searching—even after you've found someone.
In all likelihood, you'll need to employ more than one freelance writer to handle all of your content needs—especially if your company gets bigger! That means that you will need to keep looking for new writers to meet your content needs, even when you already have a freelancer working for you. Remember: You never know when you'll need to replace a current writer, so make sure that you've always got somebody else in mind for your future needs.
Are you looking for the perfect writer for your company's next online marketing campaign? You'll find a wide range of talented freelancers at Writers Work! Our Writers Marketplace allows you to search for writers with specific skills and reach out to them directly. Whatever the needs of your current marketing strategy might be, our community of dedicated freelancers can provide you with the tools you need to meet them. To learn more, visit our website today!